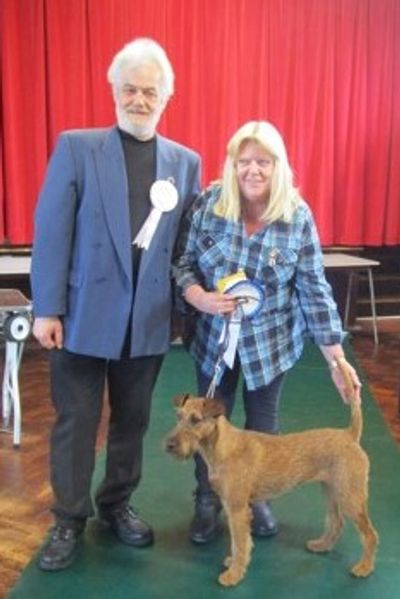 Organising a Breed Match alongside our A.G.M. is proving popular and fun. This gives an opportunity for first time owners and newcomers to have an insight into showing in a relaxed atmosphere. We also select a Judge wishing to progress up the ladder in judging Irish Terriers. On this occassion we were delighted to welcome To Tony Hadley who is a Kennel Club approved Championship Show Judge for Glen of Imaal Terriers and shown an interest in our breed. Tony also steward for us at our CH Show.
The award for BP & Best in Match went to Ron & Judy Atkins', Holbam Celtic Summer.
Best Novice was Helen & Adrian Bannister's Holbam Celtic Nuala.
With best untrimmed to Simon & Edwina Jones Montelle Sweet Dreams.